Centrally located

Parking garage Qpark New Babylon next door

Good accessibility both by public transport and by car

Free wifi throughout the hotel
The Babylon is a modern hotel in The Hague near the city centre and right next to the central station. Since 1978, it has been impossible to imagine this landmark not being part of The Hague's streetscape. In the midst of the vibrant ministerial heart of The Hague with loads of opportunities for excursions and activities in the immediate surroundings.  With The Livingroom restaurant on the 1st floor, you have a magnificent view over the Haagse Bos forest and you are amazed by the fact that you can instantly relax in the midst of a busy city.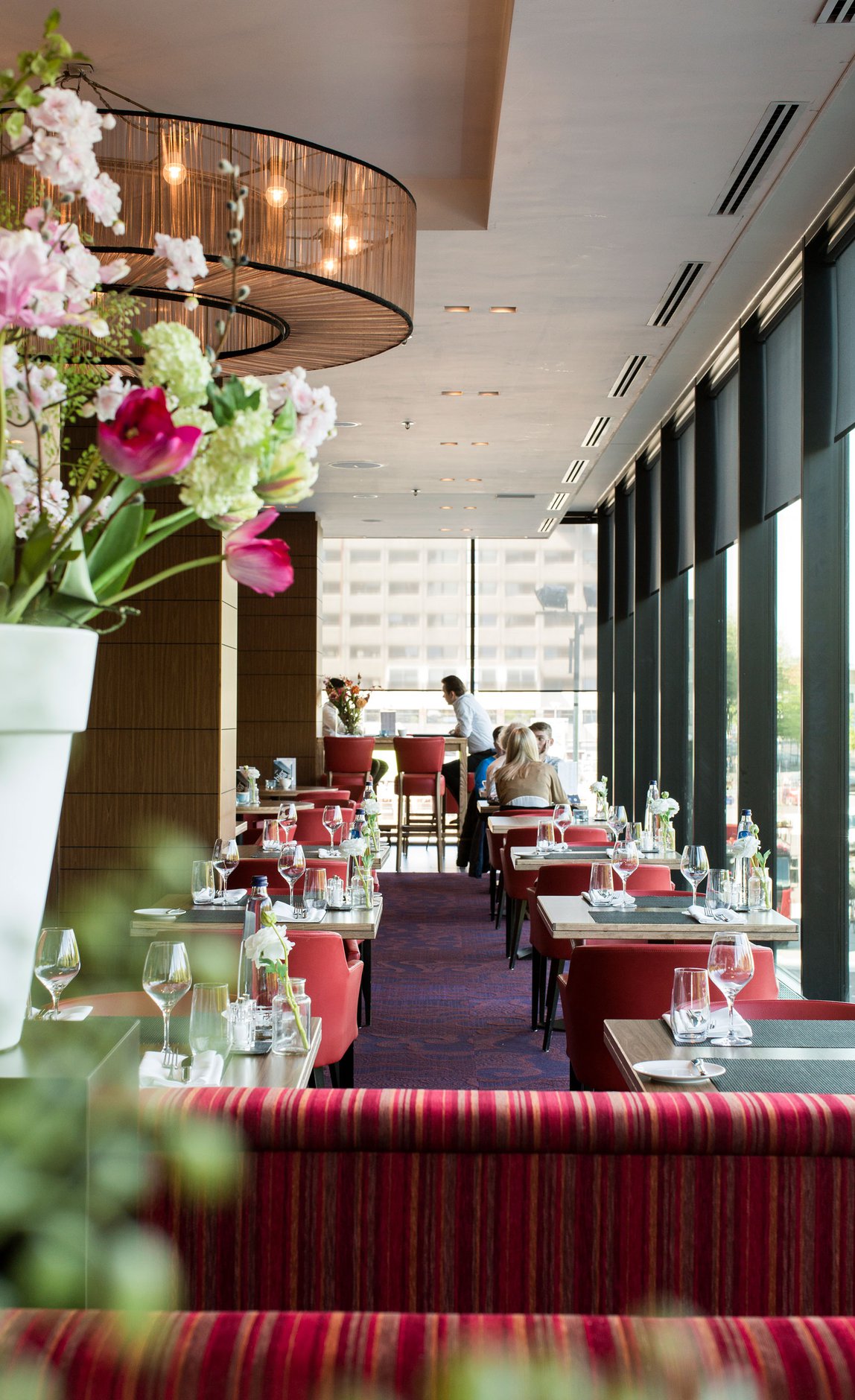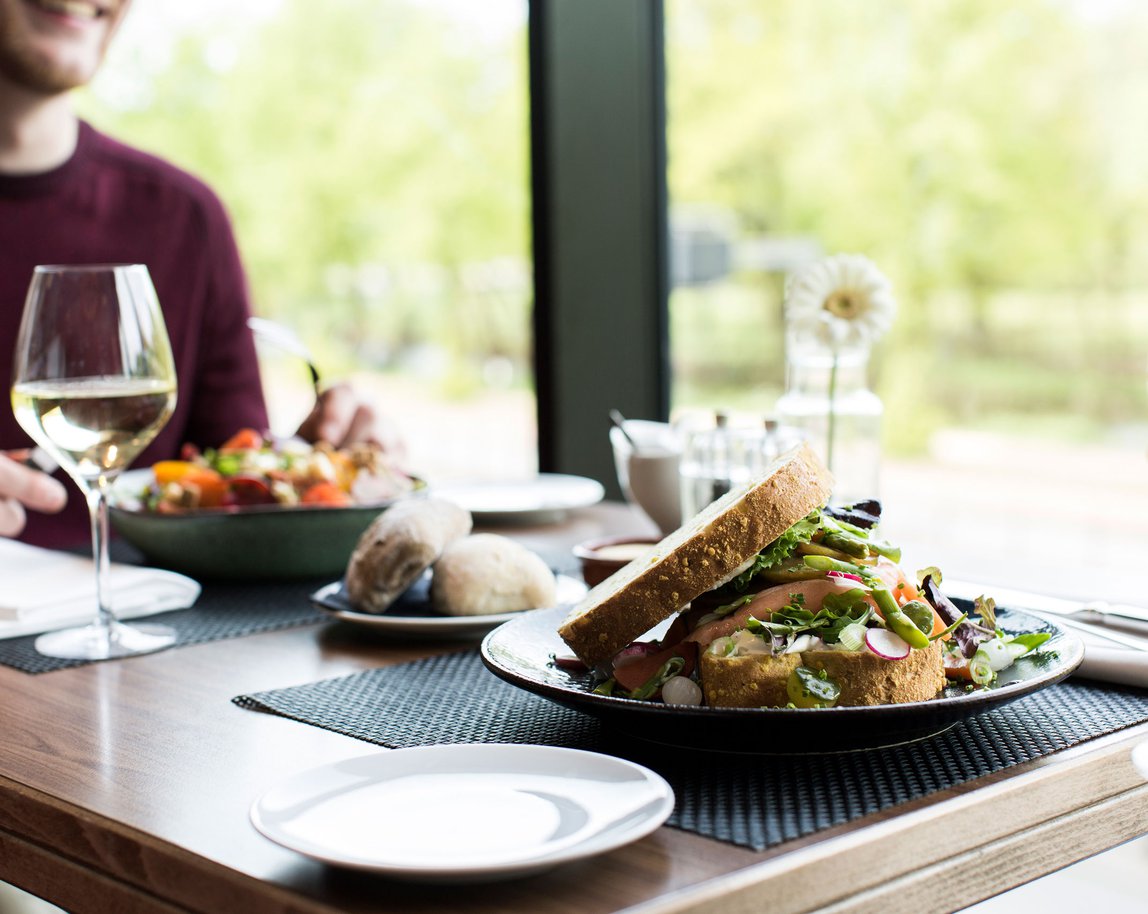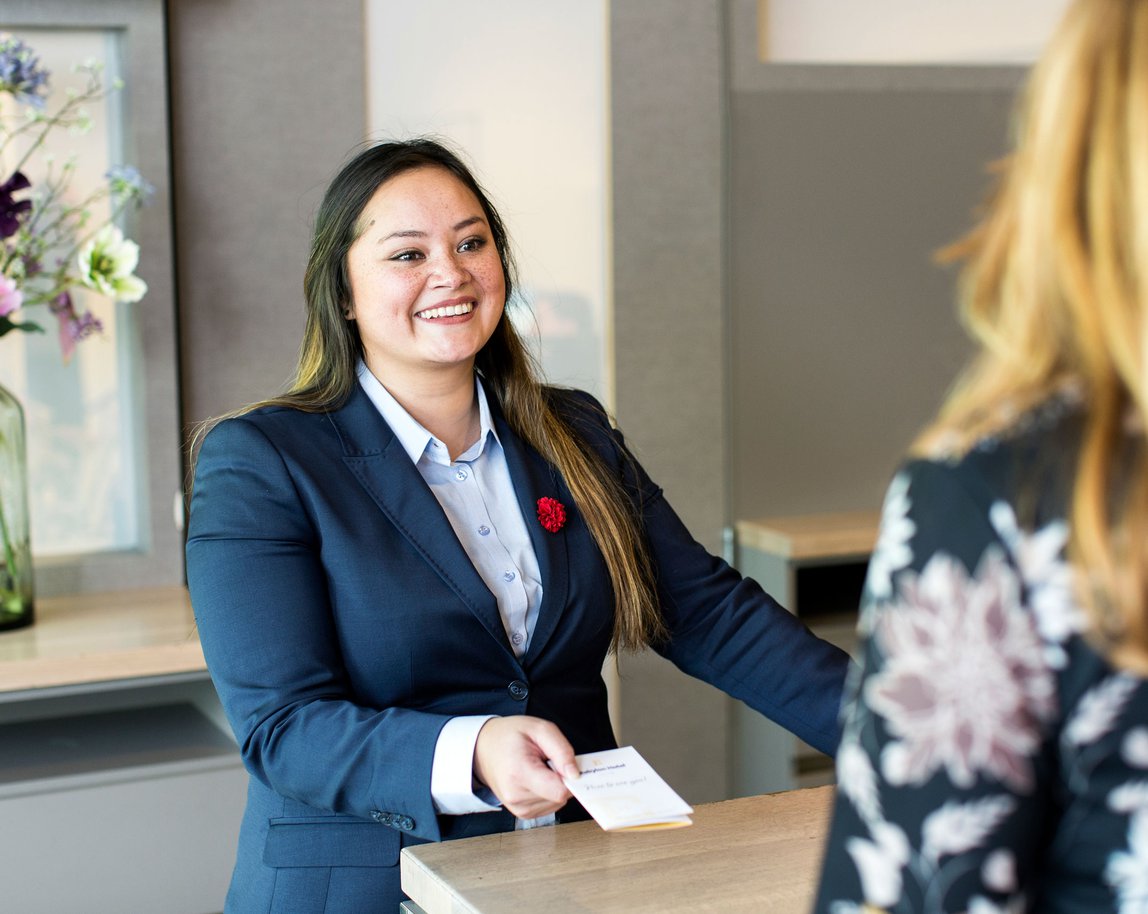 Our Essentials
Not only can you find the Babylon Hotel Den Haag on a super central location in The Hague, but you can also count on a lot of extras that'll put a smile on your face. How about a free workout at the gym next door or a yoga mat to do some in-room yoga?
Free use of a yoga mat during your stay

Enjoy our breakfast buffet full of sustainable and local products

Your own Nespresso machine in your room
My 1st visit but will return....
Thank you to all the friendly approachable staff at the hotel for a great stay. A special thank you to the amazing front of house person who greeted us so warmly (the lady who is pictured on the website)... fantastic customer service. My partner had expressed how fabulous his stay was previously so I was looking forward to this visit. I was disappointed. The room was very clean and had a supply of local goodies to welcome us, and a nice range of teas and coffee pod for the Nespresso machine. The hotel really caters for guest comfort as it offers 4 different types of pillows. An additional plus point of our stay was the balcony. Breakfast was ample and varied, with a selection of newspapers/magazines to read. The hotel is within easy access to local historical places of interest plus has a good public transport system. My partner worked in Holland and speaks Dutch, but it was lovely many staff spoken English and French. I can't wait to visit the Haag and this hotel again.
Value for money 👍
Real value for money...nice, sufficiently spacious and cozy room....We were lucky to get a room with spacious balcony...and helpful staff.....excellent location! Restaurants and city center at close proximity! Highly recommend!!
Just top!!!
We have been to this hotel once before. The location is great near the Central station. The check is is good. Very friendly staff. We have an upgrade which is top! The room is big. Everything you need is there. Safe, coffee And tea facilities etc. The breakfast is on the first floor. Be early or it can happen you have to wait for a short while. Just to summarise this hotel: Great we will come back again!!!