Centrally located

Parking garage Qpark New Babylon next door

Good accessibility both by public transport and by car

Free wifi throughout the hotel
The Babylon is a modern hotel in The Hague near the city centre and right next to the central station. Since 1978, it has been impossible to imagine this landmark not being part of The Hague's streetscape. In the midst of the vibrant ministerial heart of The Hague with loads of opportunities for excursions and activities in the immediate surroundings.  With The Livingroom restaurant on the 1st floor, you have a magnificent view over the Haagse Bos forest and you are amazed by the fact that you can instantly relax in the midst of a busy city.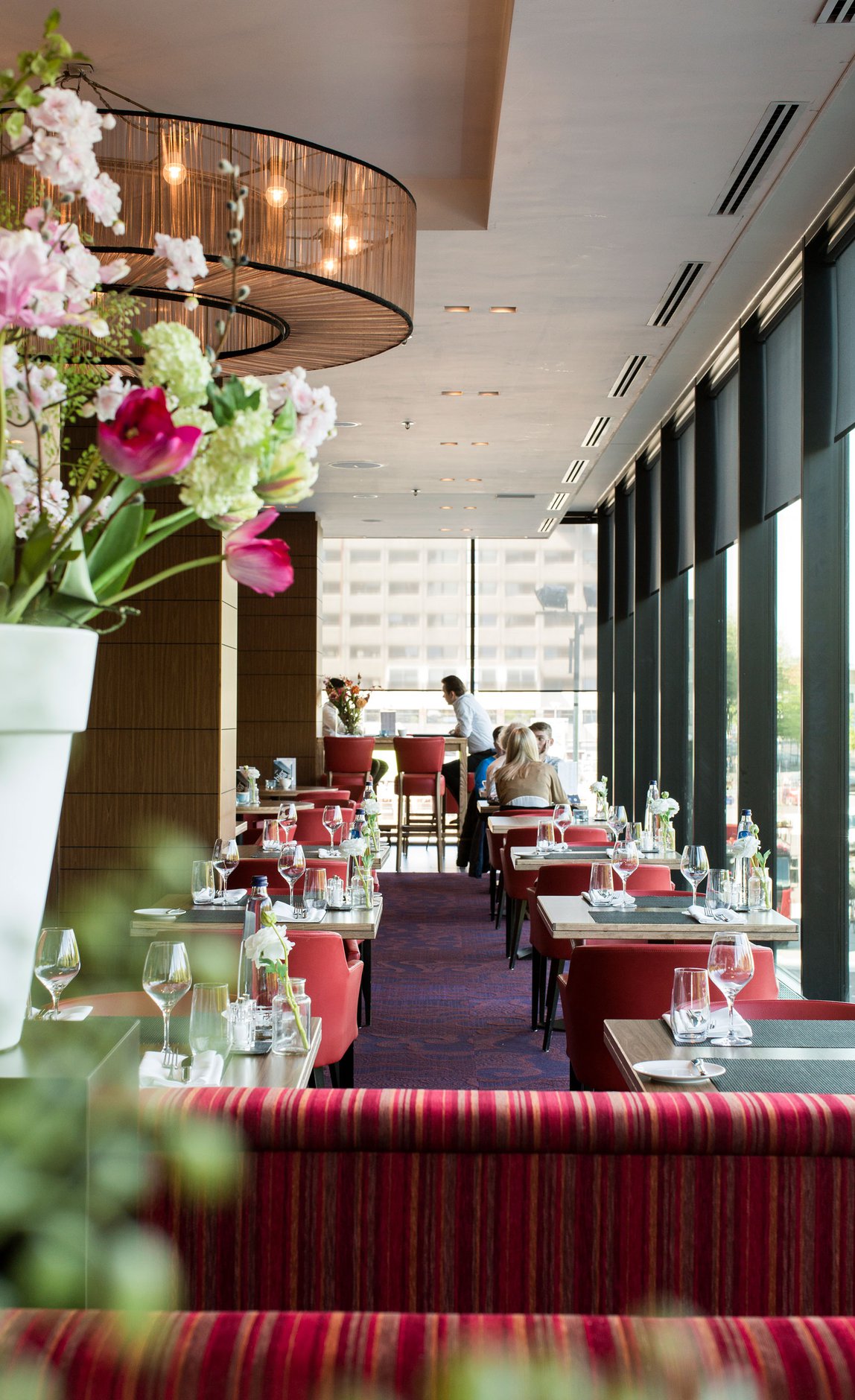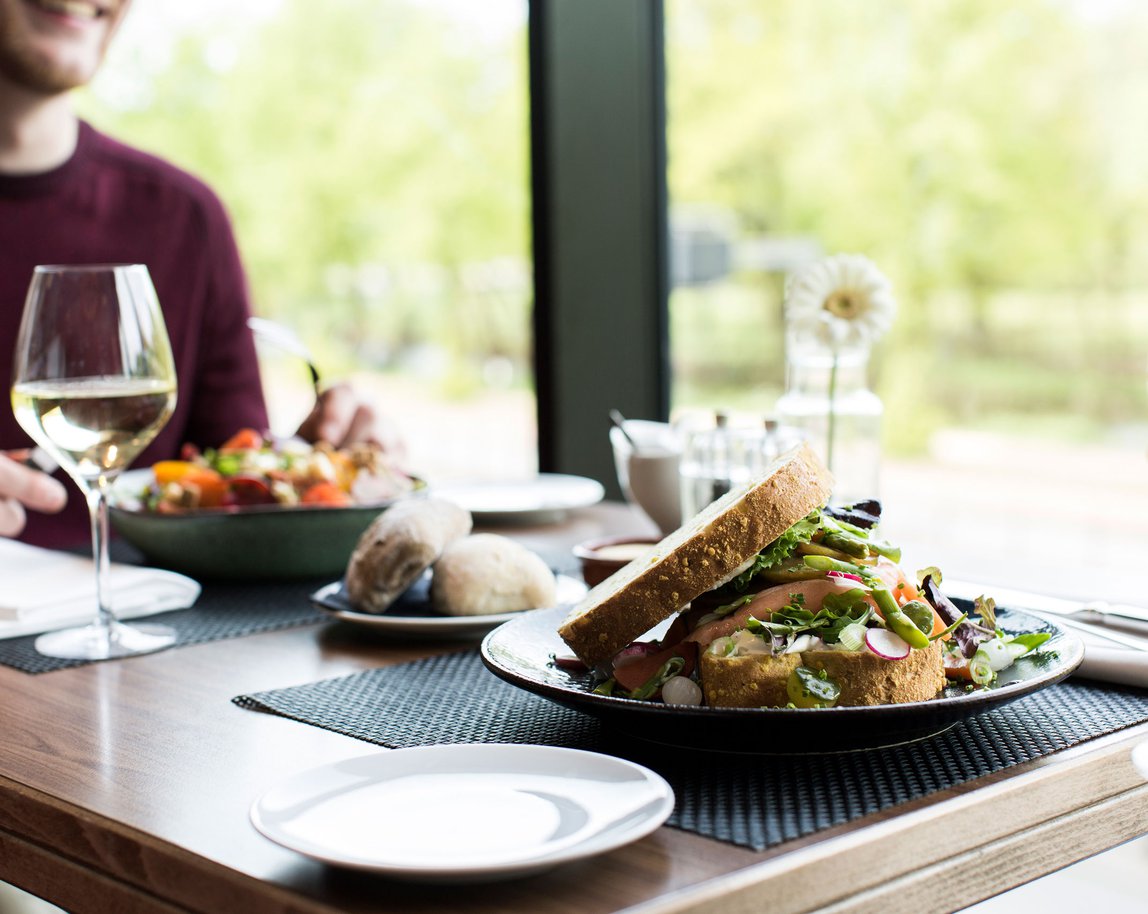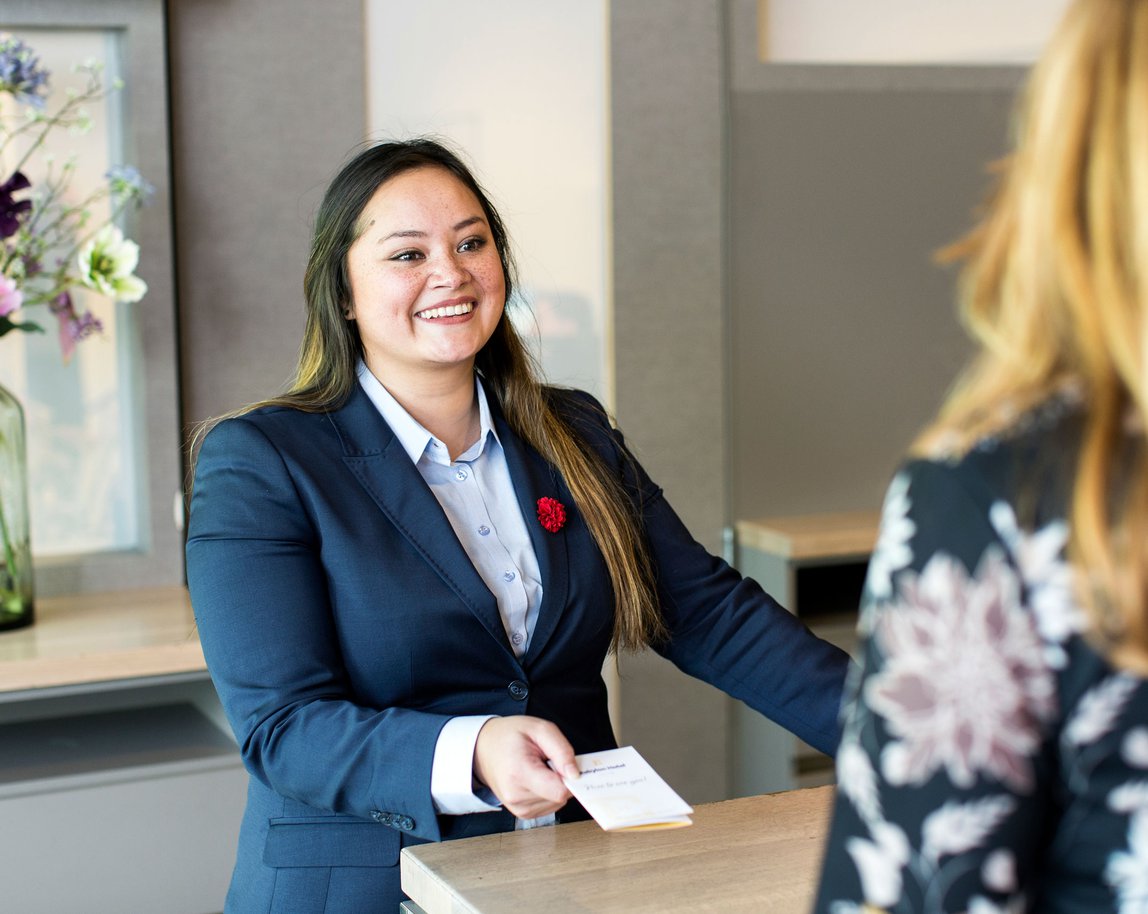 Our Essentials
Not only can you find the Babylon Hotel Den Haag on a super central location in The Hague, but you can also count on a lot of extras that'll put a smile on your face. How about a free workout at the gym next door or a yoga mat to do some in-room yoga?
Free use of a yoga mat during your stay

Enjoy our breakfast buffet full of sustainable and local products

Your own Nespresso machine in your room
Great 2 night stay
We had an excellent stay from 3-5/7. Arriving on a Sunday afternoon after a long drive it was a joy to check in with a young man (forgotten his name, maybe Josh) I do remember it was his 3rd day. He was great, really nice welcome and very funny. He helped us navigate free parking until 9am Monday morning. We then booked online via the hotel website for discounted parking in the garage basically below the hotel. Our room 713 (i think) was perfectly quiet, clean and very comfortable. Other's have mentioned the free mini bar. It is replaced every 2nd day of your stay. The contents are good although, sorry to say the beer isn't the best. There is a nice tea/coffee selection in the room as there is in the reception area. Just help yourself. Breakfast was more than enough to set you up for the day with the possibility to have an omelette made freshly should you desire. Gluten free options available and brought to you directly. Unfortunately one of our room keys just wouldn't work however it never seemed to be a problem to change the key. Thank you Luna. Our one negative was the bathroom sink. Whoever did the bathroom design obviously never washed their face or brushed their teeth over the sink. Every time one lent forward you'd bump your head on the low shelf directly above the sink. I work in the hotel industry but I have to say it's a first for me. I really do hope the bathrooms will be updated next year as advised they will be from management. This really was a small aspect and it wouldn't stop me staying again. In fact I already know I will be back so looking forward to seeing you all again. Thank you to all who helped us have a lovely stay but especially front desk.
Central, clean and comfortable.
Really impressed with the service and quality of this hotel. Amazing staff, clean and super comfy room. Lovely views and just such a treat for a solo traveler over all. Nice break away. Walking distance from station and centrum and lively area.
Great room
Comfy bed with good supportive pillows. Great sleep every night. Good water pressure in showers and hot water is there the moment the shower is turned on. Complimentary mini bar and Nespresso in room. Truly a great experience.