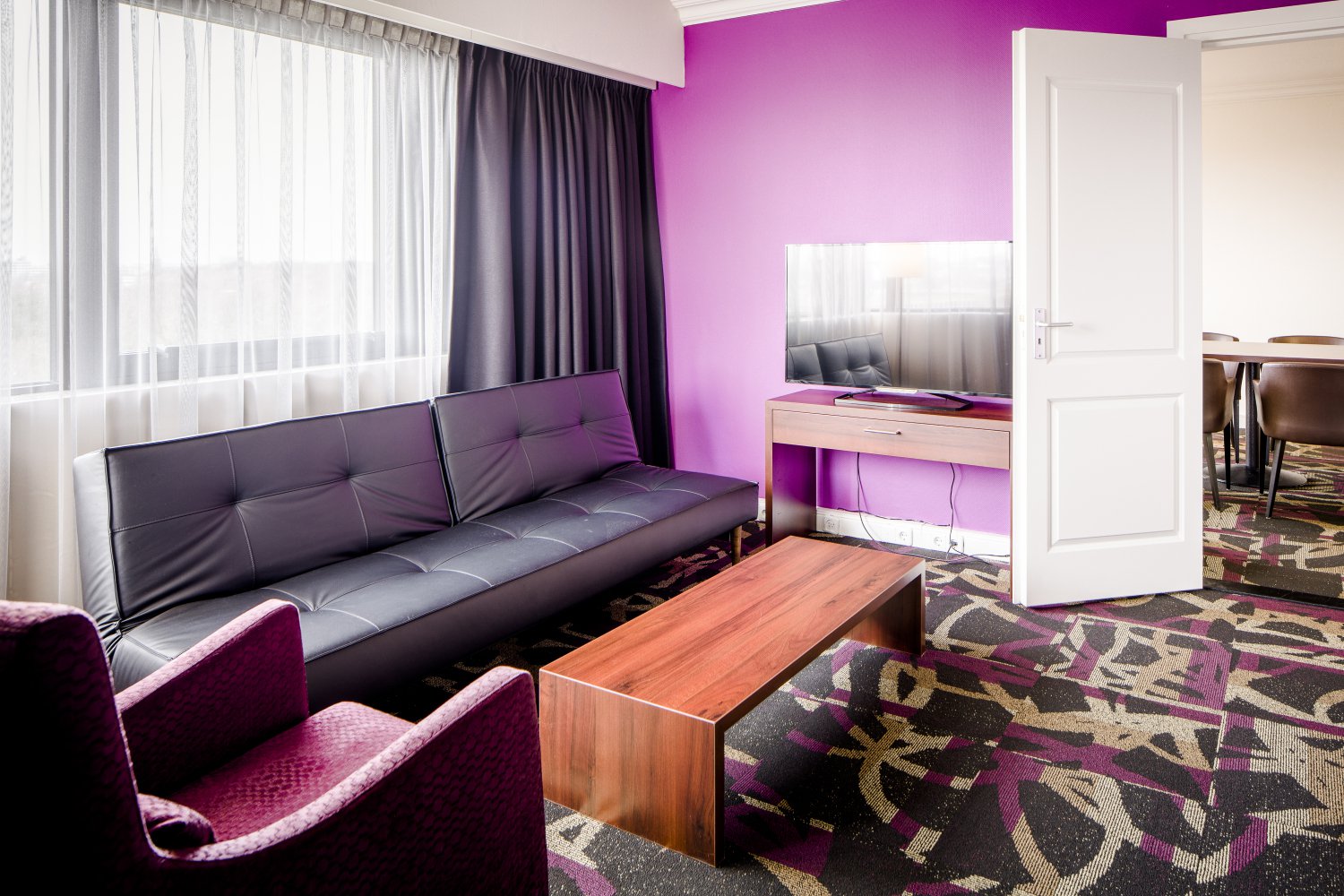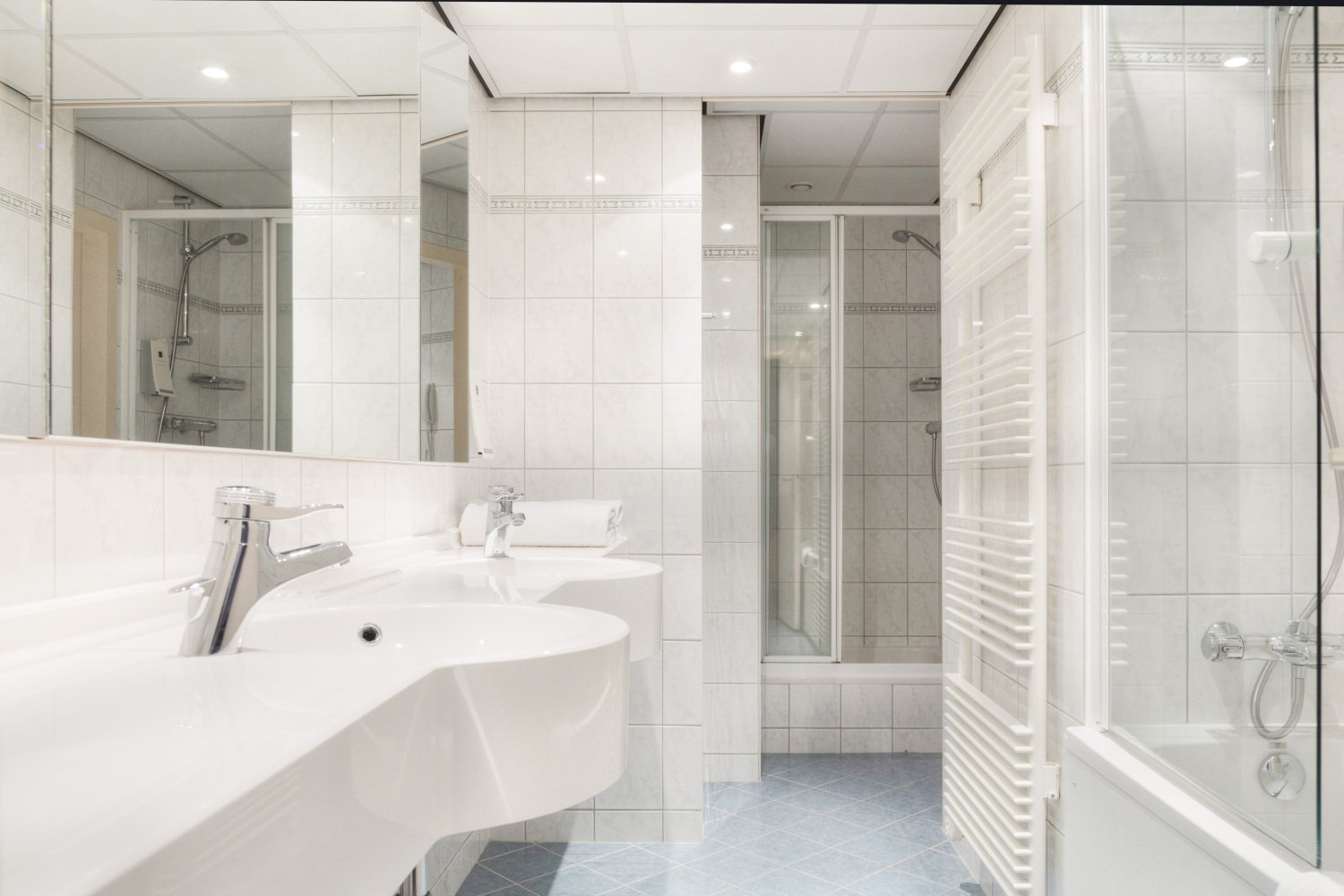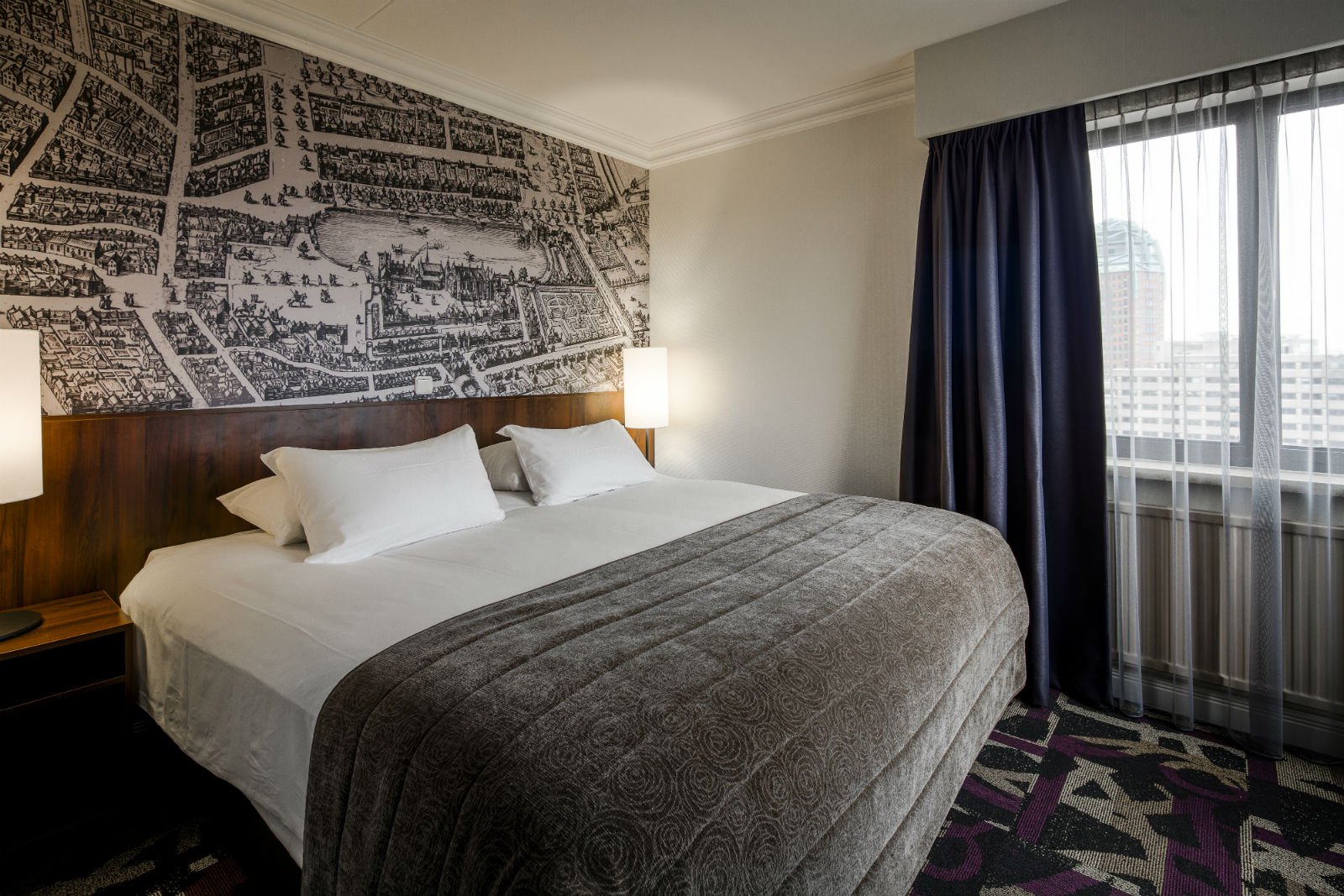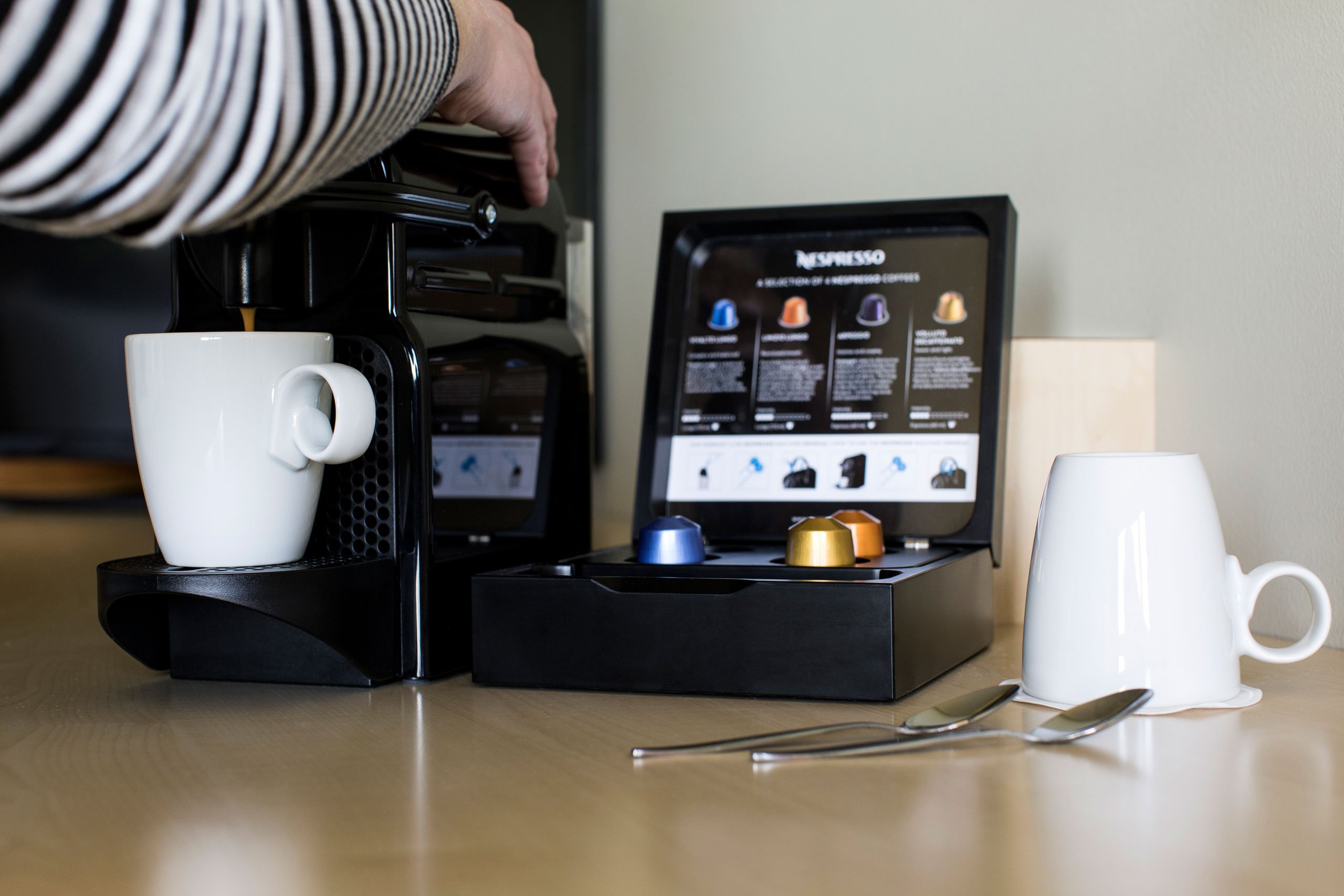 Rooms
Executive Suite - Family Room
Stunning view over The Hague

Spacious bathroom with whirlpool
A Specious Suite with a magnificent view on The Hague. Feel the Luxury in the Bathroom with the Whirlpool, enjoy your favorite Neflix Series on the Smart TV while enjoying your Nespresso or drink from the complimentary filled minibar. Or enjoy a private dinner in your own room after a busy day. This Family suite is ideal for Families up to 5 persons.
1 Double bed
1 Sofa bed
1 Babycot on request
max. 5 persons
± 60 m²
About this room
Bathtub
Shower
Desk
Flat screen TV
Hairdryer
Luggage rack
Safe
Coffee machine
Mini-bar
Sofa bed
Iron & ironing board
Phone
Kettle
Wake up service
Wi-Fi
Sitting area
Good to know
Check-in

Check-out

Cancellation / Prepayment

Cancellation and prepayment conditions vary according to room type

Children and Extra Beds

Children of all ages are welcome.

A supplementary charge of €2,50 will be applied for children up to and including 12 years of age for breakfast.

For all older children or adults there is a supplementary charge of €30 per night for the use of extra beds.

Availability of an extra bed or baby cot is always on request and must be confirmed with the hotel. 

Supplementary charges are not automatically included in the total amount and must be paid separately during the stay. 

The maximum number of people in a room varies per room type.

Groups

For a booking of more than 9 rooms, special conditions and extra supplementary charges may apply. 

Payment options
Hotel reviews
Average
To start, the hotel staff is top notch. Absolutely a pleasure to work with. The hotel is also conveniently located. However, for a business traveler it is a tough hotel. There is almost no lighting in the bed area, where the desk is, is almost non-existent. I asked for a lamp, which they provided but it still was difficult. These dark winter months don't help. The chair to bed desk bumps right into the bed. I am shirt so didn't have a big problem but if you are taller than 1.7 meters you will have an issue. Lastly, the room was very dusty. It was when I checked in and this is just after the housekeeper finished the room for the day. (See pics). The towels are very thin too.
Superior Room with a great view
It was a lovely stay and the staff is nice. Everything was clean and the location is great. The Qpark garage was 50€ for 48h, which was alright. We didn't try the breakfast but the minibar was good and drinks had a nive variety.
Great Location
This hotel is in an excellent location next to Den Haag Centraal. The reception staff were friendly, helpful and efficient. The room itself was excellent, with a choice of pillows on a comfortable bed. The food in the restaurant was excellent however food was served unitl 21:00, which may be worth considering if arriving later. The bar also closed relatively early, I think it was 23:00. Breakfast again was good with a good choice. I would recommend and will be using the Babylon again.
Good hotel for The Hague business travellers!
Very well located hotel in The Hague with lovely helpful staff and good facilities. Right next to the central station and a few minutes walk from shops a nod restaurants. Comfortable bed and great breakfast included in the price. Quiet too.
Clean and near the station
The room was clean, spacious and has a great view of the park. The bathroom was nice as well. The receptionists were really nice and helped with everything they could. Also, is really close to the Den Haag Centraal (the main train station) and is easy to go around the city.